About Us

Who Are We
Since 2017, eyewa has become the largest and most trusted online eyewear store for thousands of customers in the Middle East. Everything you've heard about us is true: We offer the best brands of color contact lenses, corrective contact lenses, sunglasses and eyeglasses in the region.
Our ever-improving platform and mobile application allow you to shop for all your eyewear needs without having to leave your home!
We have created a loving social family @eyewa to connect with all of you, and truly understand what YOU want. We constantly listen to you, and are always creating exciting content to keep you up-to-date with all the latest trends!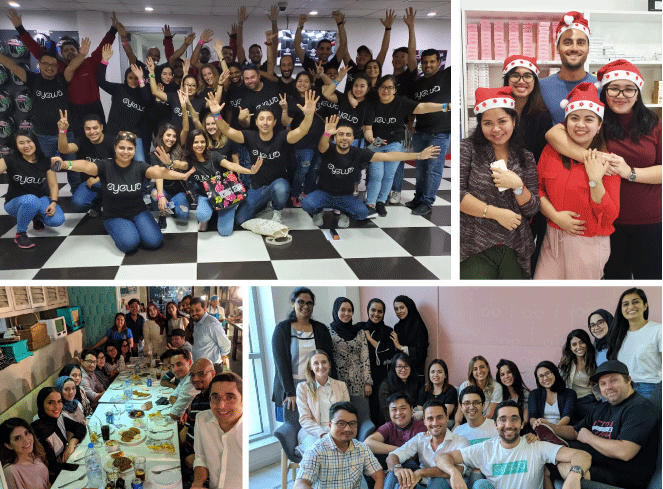 Our Team
We are proud to have built an incredible, diverse and hard-working team. Our eyewa family currently has over 70 members who come from over 20 nationalities - all working to achieve the same eyewa dream!