Description
Details
Shipping
Calling all of Earth's Mightiest Heroes!
Make this Ramadan season it extra special for the little ones with this limited edition Marvel's Avengers gift box set.
Each gift box features a pair of frames with its case, a Funko Pop toy and an eyewear strap to keep the frames safe!
This Thor themed gift box contains:

1x Babamio LEGENDARY WARRIOR Blue Light Glasses & matching pouch and cleaning cloth: Avengers assemble! Your eyes need protection as you hack into different databases to complete your missions. Our durable, flexible & hypoallergenic blue light glasses are here to keep you protected from screen rays as you save the world!

1x Babamio SUGARPLUM Cord in black: These durable nylon elastic cords are made to keep their frames near them at all times. They can be adjusted to keep the frames comfortably in place on their little faces or to hang around their neck when needed.

1x Thor Funko Pop
Babamio x Marvel
LEGENDARY WARRIOR - 4-8 YRS Blue light Gift Box
Rectangle Blue Light Glasses in TR90
Delivered in 1-2 days
Free shipping on orders over AED 199. For orders below AED 199, delivery charge is AED 9.
Order this product now and collect it from the location of your choice
Keep your vision healthy with regular eye exams, book your free eye exam online!
Leave Your Review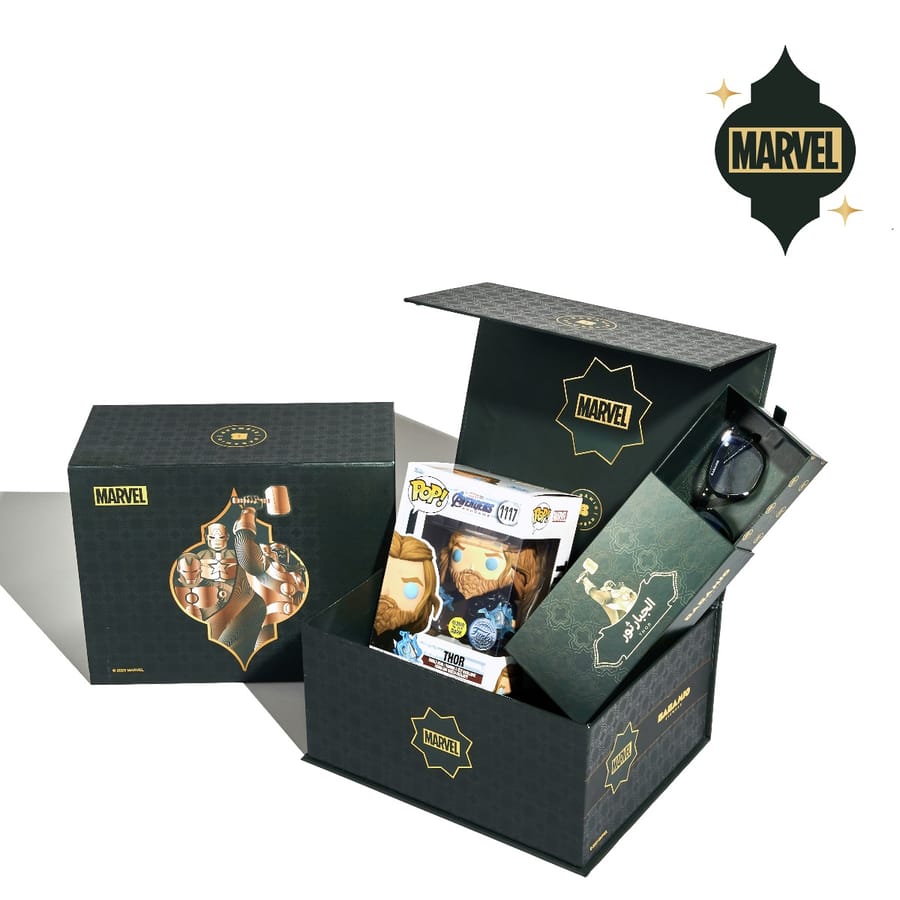 BABAMIO X MARVEL LEGENDARY WARRIOR - 4-8 YRS BLUE LIGHT GIFT BOX