Our Best Price Guarantee
We have the best rates and we guarantee it.
At eyewa, we offer you the full deal: top brands at the best prices. Think you found cheaper clear contact lenses elsewhere? Well, let us know & we'll match its price - Excluding shipping fees & services!
Discover our range of contact lenses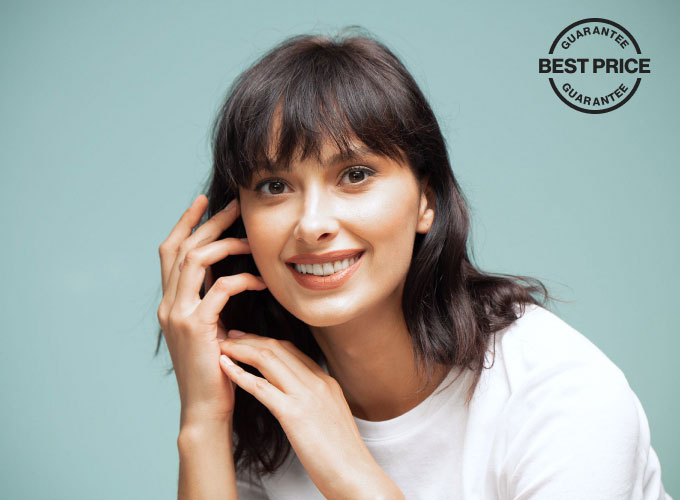 Let us explain how it works:
1
Find the product that you want us to price match. It must be of an authorized online retailer, have a price lower than ours & a matching prescription, quantity, color, etc.
2
Call our customer service team or share with us the link to the lower price.
3
We will process the order of your product & issue a coupon including the price difference + a 10% discount. Or we will edit the order and apply the appropriate discount.
Terms & Conditions
What is eyewa's Best Price Guarantee policy?
Currently, "Best Price Guarantee" is only applicable to clear contact lenses and any item that has the "Best Price Guarantee" badge on its details page.
We will only match product prices by authorized resellers in the UAE. The products need to be in stock and have their retail price clearly stated.
The price for a qualified item must be listed and valid at the time of match .
The best way to show proof of price is to share with us the web link of the authorized online retailer.
We will match the total price of an item, excluding any other fees like shipping.
If a price match request was made after the purchase of an item(s) (within 30 days), we will still match it! But you will instead receive a coupon code to use.
We match against the total price of other resellers' items, not their discounted price & offers.
If you have a price match request you wish to share with us, give us a call 24/7 on +971 4 247 2979 or email us at

[email protected]

tell us about it! We will happily review and verify your request.