fast shipping!
30 days exchange and returns
cash on delivery
268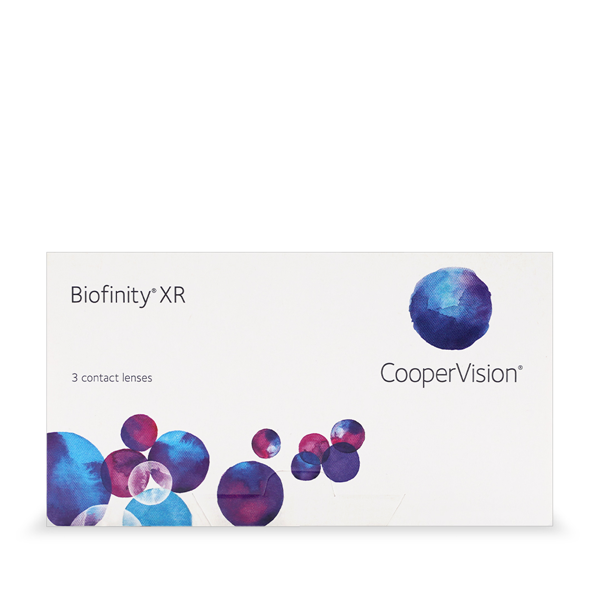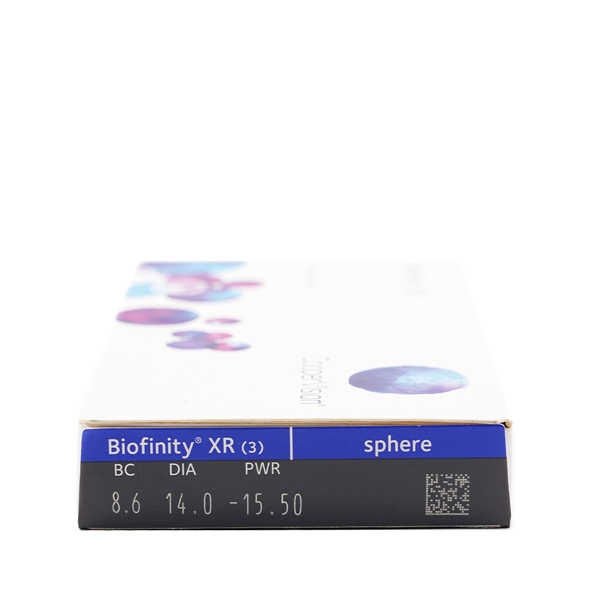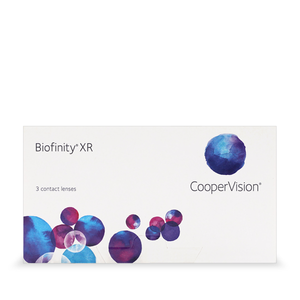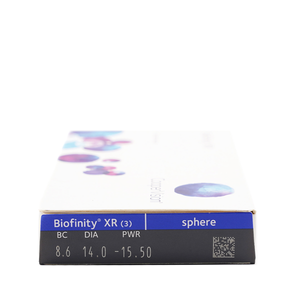 Biofinity XR - Pack of 3
As low as
AED 268
Regular Price
AED 300
Delivered in 1-2 business days
Description
Biofinity XR - Pack of 3 Monthly Contact Lenses
Biofinity XR lenses are silicone hydrogel monthly contact lenses by CooperVision, that come with an extended wear option (can be left in the eye during sleep). They are designed for nearsighted or farsighted correction and can be worn up to 7 days and 6 nights continuously.
The lens includes the Comfilcon A material that provides a high water content and level of oxygen permeability. It is also manufactured with a rounded edge to increase comfort and prevent irritation.
Thanks to the AQUAFORM Comfort Science ™ Technology embedded in the lens, more oxygen will be transmitted through the lens, so you can enjoy excellent vision, optimum comfort, and healthier eyes.

Product Specifications:
Manufacturer:CooperVision
Brand: Biomedics
Type of Lens:Corrective contact lenses
Lens Material:Comfilcon A
Technology: Aquaform® Technology
Water Content:48%
Base Curve: 8.60 mm
Lens Diameter: 14.00 mm
Oxygen permeability:128 Dk/t
UVA/UVB protection: No
Replacement Schedule: Monthly

Biomedics® Brand of Contact Lenses is part of CooperVision, one of the world's largest manufacturers of soft contact lenses and related products and services. Since 1980, CooperVision has been providing contact lenses to people all over the globe.
Eyewa offers big savings on Biofinity XR - Pack of 3 Monthly Contact Lenses, while providing the lowest prices available on the market. This product is placed under the following category: Contact Lenses. Eyewa provides free shipping on this product to countries including the United Arab Emirates, Saudi Arabia, and Kuwait. We accept cash on delivery and online payment methods in SAR, AED, and KWD currencies.
Our customer service team is available to help 24 hours a day, 7 days a week. Call us on +971 4 247 2979.
More Information
More Information

| | |
| --- | --- |
| Base Curve | 8.6 |
| Diameter | 14.0 mm |
| Water Content | 48% |
| Brand | Biofinity |
| Contact Lens Replacement | Monthly |
| Contact Lens Type | Corrective Contact Lenses |
| Package Size | Pack of 3 lenses |
| Contact Lens Use | Single Vision |