Description
Details
Shipping
Timelessly American cool, TOMMY HILFIGER's namesake brand has been the epitome of Americana heritage since it was introduced to the world in 1985. Sure, global fashion trends have ebbed and flowed and changed substantially since the brand's initial introduction to the market, but there's something about the brand's youthful spirit and incorporation of iconic American pop culture that has led it to be timelessly fashionable yet iconically nostalgic. Of course, with Tommy Hilfiger himself at the helm as the company's principal designer, it's no surprise that the global lifestyle brand has managed to stay true to its aesthetic vision throughout its 35+ years and as it has expanded to include a wide variety of lines and collections that entail everything from sportswear and kidswear to footwear, fragrances, and sunglasses. Tommy Hilfiger's versatile collection of sunglasses includes frames for both men and women crafted from high quality materials like metal, plastic, and acetate, and features best-selling styles that undoubtedly include the timelessly iconic cat eye lens and aviator shades. Tommy Hilfiger sunglasses also include round, rectangle, and square frame shapes that are comfortable, chic, and come in a range of colors and innovative designs. For the ladies, Tommy Hilfiger's stylish sunglasses include some vintage-inspired classics for that touch of glamorous Hollywood chic; yet, in an entirely alternatively aesthetic, the Tommy Hilfiger ladies' collection also features daringly eye- catching aviator sunglasses for the ladies looking to sport a casually laidback sports-luxe look. From the city streets to the seaside, Tommy Hilfiger's sunglasses have something for every look.
Tommy Hilfiger
TOMMY HILFIGER - TH 1676/G/S
Aviator Sunglasses in Metal
Delivered in 7-9 business days
3.1 KWD cashback is waiting for you!
Join now

Free shipping for orders of KWD 50 or above. For orders below KWD 50, delivery charge is KWD 5.
Leave Your Review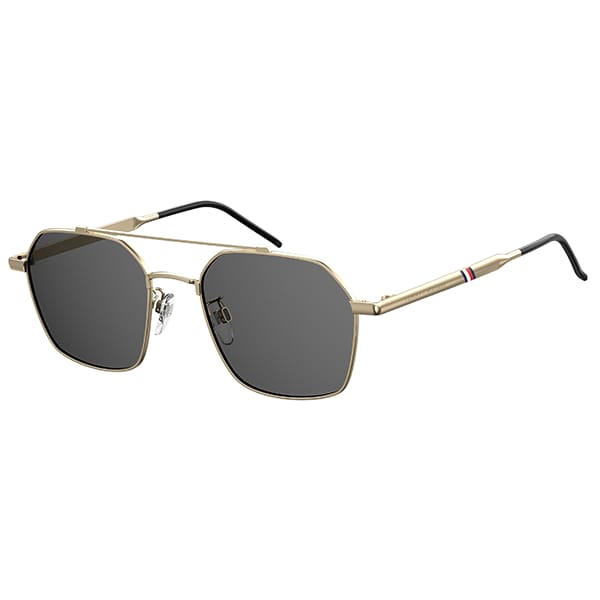 TOMMY HILFIGER TOMMY HILFIGER - TH 1676/G/S