Description
Details
Shipping
Biotrue multi-purpose solution helps make wearing contact lenses easy on your eyes. Biotrue is easy on your eyes because it is formulated to work like your eyes.
- Cleans, removes protein, disinfects, rinses and stores soft contact lenses including silicone hydrogel contact lenses. Biotrue multi-purpose solution cushions and rehydrates lenses for comfortable wear all day.
- Hydrates your contact lenses in the same way that your eyes naturally hydrate – by utilizing hyaluronan (HA), a lubricant found in your eyes.
- Matches the pH of healthy tears and enables optimal performance of the dual disinfectants.
- Keeps proteins in their native state active as they are naturally in your eye. They act as your eye's inborn germ-fighters.
Expiration Date: Mar-2021
Biotrue
Multi-purpose Solution - 60 ml
Delivered in 7-9 business days
Free shipping on orders over AED 199. For orders below AED 199, delivery charge is AED 9!
Leave Your Review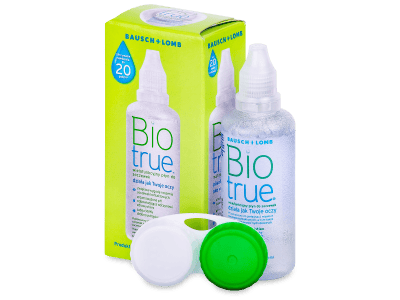 BIOTRUE MULTI-PURPOSE SOLUTION - 60 ML