Eyeing up a new job, are we?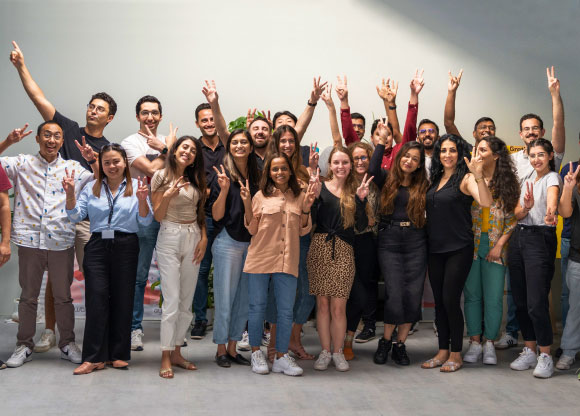 Our Mission
With 75% of the world's population needing some form of vision correction, our mission at eyewa is simple: to take a boring, clinical, and often confusing market and build a fun, affordable, and tech-enabled business that puts customers first and brings accessible eyewear to the region.
Apply Now
Why Join Us
Work-Life Balance

We create a healthy, balanced, and flexible work culture that ensures workplace satisfaction among all of our on-premises employees and remote teams.

Growth and Learning

We encourage new ideas and the constant development of our team member's skills and knowledge that align with their career goals.

Diversity

We believe that different cultures, backgrounds, and skills foster exceptional results.
Remote Staffworking in 12+ countries

$30MFundraised to date

Equal Opportunities:45% Female Workforce

Inclusive Workplace:30+ Nationalities
Become an eyewan
Become an eyewan!
The essence of eyewa comes from our culture and our core values of fairness, open-mindedness, and trust. Our founders have stayed true to their word and built an awesome people-first organization that works towards a common goal.
We work hard and execute quickly, however, mistakes are welcome; after all it is a learning curve to success. It's our culture of constant nurturing and striving for excellence that keeps us humble but at the top of our game.
Whether we were 4 people in a small-space room making hand deliveries to customers, or the 250+ person organization we've become, we have always aimed to deliver an unforgettable customer experience and everything we execute feeds into that.
Today, after achieving further growth and success, eyewa bridged the gap between the digital and physical shopping experience. Expanding our offline presence in the United Arab Emirates and Saudi Arabia was a journey! We now have plans to launch more stores in new countries, as well as growing our digital presence within Kuwait, Oman, Qatar, and Bahrain.
Thanks to our team, our customers, and our investors, we recently got to close our significant series B funding, and are now looking for even more talented individuals to be part of our specs-tacular story.
Meet our people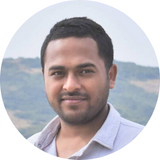 Vineet Mishra
Sr. Frontend Developer - India
(Joined in May 2022)
I joined Eyewa as a Senior Frontend Developer, I have worked in fintech and e-commerce domains. Here I work on latest technologies like React, Redux sass etc. And the learning does not stop with latest technologies only, company has many talents which have helped me grow radically. I get global work exposure.