Description
Details
Shipping
Polarized lenses are a basic essential when it comes to investing in a solid pair of quality sunglasses – they reduce the hazardous glare you get off flat surfaces like asphalt, water, and glass. So, when looking for your next pair of sunglasses, why look anywhere other than the brand that first brought this revolutionary eyewear invention to life? Edwin Land, founder of Polaroid, first invented polarized lenses in 1936. These lenses would later become the foundation for the now-renowned aviator style sunglasses worn by World War II pilots and subsequently sold to the public for the first time in 1937 through Land's Polaroid Eyewear. It's no surprise that Polaroid Eyewear has since continued to establish its reputation as a global eyecare and optics leader. Today, the brand behind the original polarized lens produces and distributes sunglasses, optical frames, clip-ons, and suncovers for men, women, and children. Perfect for the active outdoors person, Polaroid's frames come in durable materials like plastic, metal, and carbon, with a wide array of frame shapes including the iconic aviator frame, as well as round, rectangle, and square frame shapes. So, what's the best way to identify a pair of Polaroid sunglasses? By their bold, vibrant, solid colors that demand attention and scream personality. Which frame screams your personality?
Polaroid
- Junior PLD 8041/S
Square Sunglasses in Carbon
Delivered in 7-9 business days
0.9 OMR cashback is waiting for you!
Join now

Free shipping on orders over AED 199. For orders below AED 199, delivery charge is AED 9!
Leave Your Review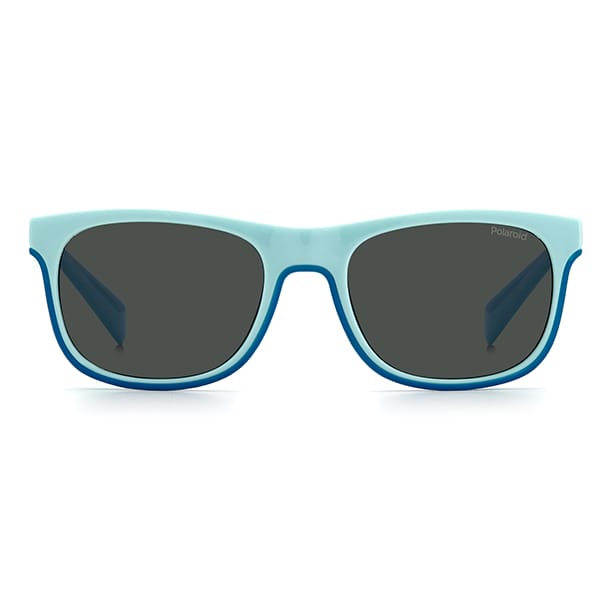 POLAROID - JUNIOR PLD 8041/S