fast shipping!
30 days exchange and returns
cash on delivery
179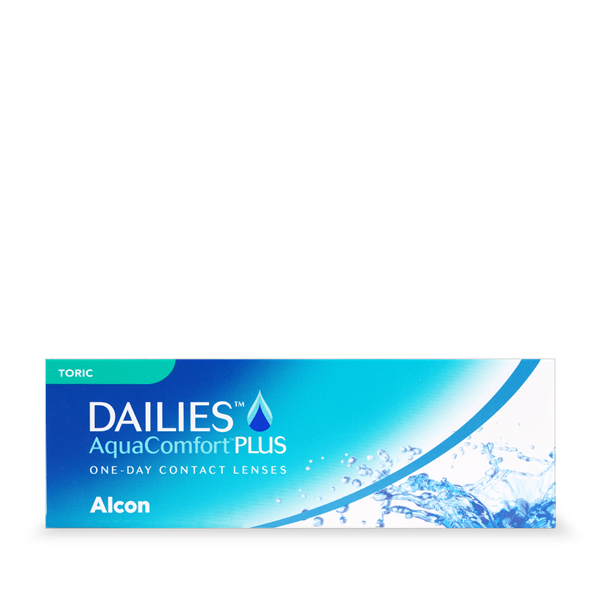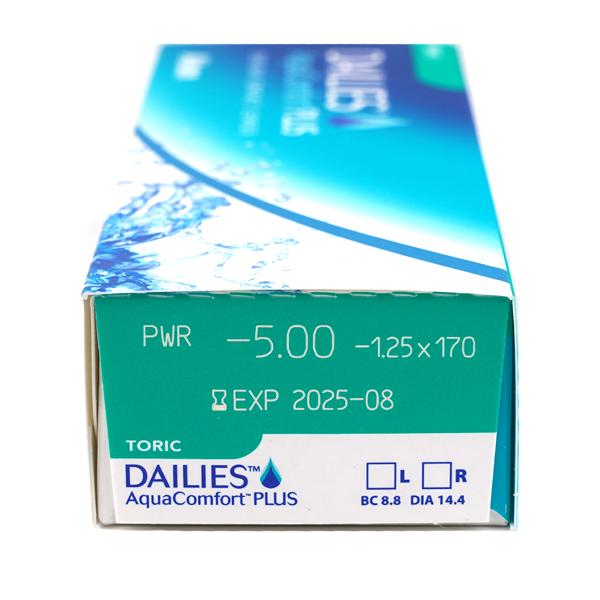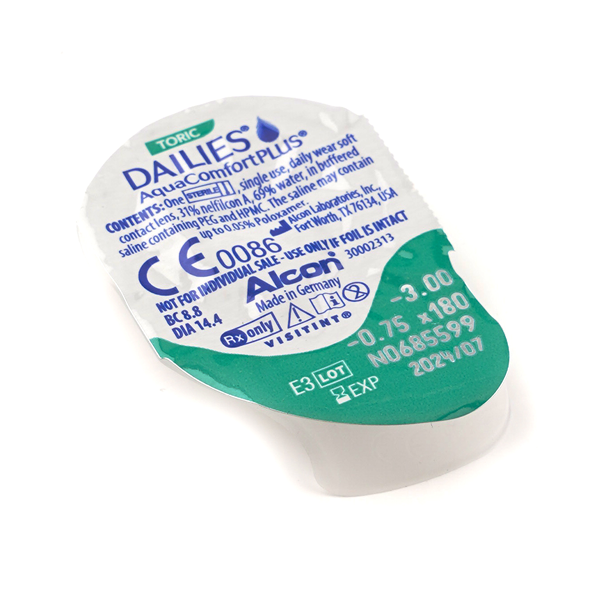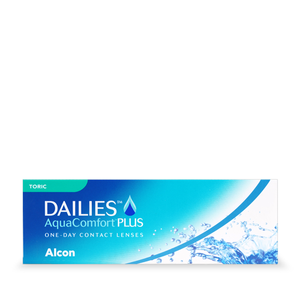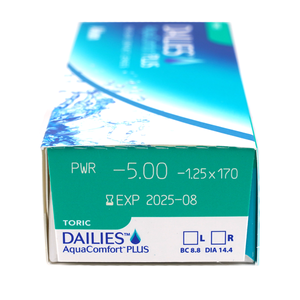 Dailies AquaComfort Plus Toric - Pack of 30
As low as
QAR 179
Regular Price
QAR 185
Delivered in 3-5 business days
Description
Dailies AquaComfort Plus Toric - Pack of 30 Daily Contact Lenses
Enjoy a clear and comfortable vision even with Astigmatism, with the DAILIES® AquaComfort Plus® Toric contact lenses.
DAILIES AquaComfort Plus Toric are daily disposable contact lenses by Alcon, designed to correct astigmatism and offer utmost convenience, hygiene, and a stable and clear vision.
DAILIES AquaComfort Plus Toric are equipped with a Blink-activation technology that releases moisture gradually with every blink, to keep your eyes feeling fresh and hydrated all day long, as well as the Alcon's Lightstream Technology™ that makes the lens surface perfectly smooth so that it fits comfortably and securely in your eye.
Start each day with a new lens and a consistently clear vision.

Product Specifications:
Manufacturer: Alcon
Brand: Dailies
Type of Lens: Toric lenses
Lens Material: Nelfilcon A
Technologies: Lightstream Technology™ & Blink‑activated moisture technology
Water Content: 69%
Base Curve: 8.8 mm
Lens Diameter: 14.4 mm
Oxygen permeability: 26 Dk/t
UVA/UVB protection: No
Replacement Schedule: Daily

*More information about Dailies Aquacomfort Plus
Dailies Aquacomfort plus are high quality lenses from Alcon. Blink activated technology keeps your eyes from drying out for up to 12 hours a day, even in air conditioned or heated environments. When coupled with the ultra-thin design of each lens, it's this technology that makes Aquacomfort plus so comfortable and easy to wear.
Alcon uses their unique Lightstream technology to put together each lens, so you can be sure of a consistent performance with everyone. This means you can throw away your old lenses every night and look forward to clear and fresh vision every morning.

DAILIES® is a brand of contact lenses designed with advanced technologies, to provide exceptional vision and comfort. It's part of Alcon, the global leader in eye care, with complementary businesses in Surgical and Vision Care. Dailies offers two brands of contact lenses; DAILIES TOTAL1® contact lenses—the first and only water gradient contact lenses providing exceptional comfort, and DAILIES® AquaComfort Plus® contact lenses—the daily disposable contact lenses ideal for young, first-time wearers.

Eyewa offers big savings on Dailies AquaComfort Plus Toric - Pack of 30 Daily Contact Lenses, while providing the lowest prices available on the market. This product is placed under the following category: Contact Lenses. Eyewa provides free shipping on this product to countries including the United Arab Emirates, Saudi Arabia, and Kuwait. We accept cash on delivery and online payment methods in SAR, AED, and KWD currencies.
Our customer service team is available to help 24 hours a day, 7 days a week. Call us on +971 4 247 2979.
More Information
More Information

| | |
| --- | --- |
| Base Curve | 8.8 |
| Diameter | 14.4 mm |
| Water Content | 69% |
| Oxygen Permeability | 26 Dk/t |
| Lens Material | Nelfilcon A |
| UVA/UVB Protection | No |
| Brand | Dailies |
| Contact Lens Replacement | Daily |
| Contact Lens Type | Corrective Contact Lenses |
| Contact Package Size | Pack of 30 lenses |
| Contact Lens Use | Toric For Astigmatism |