fast shipping!
30 days exchange and returns
cash on delivery
169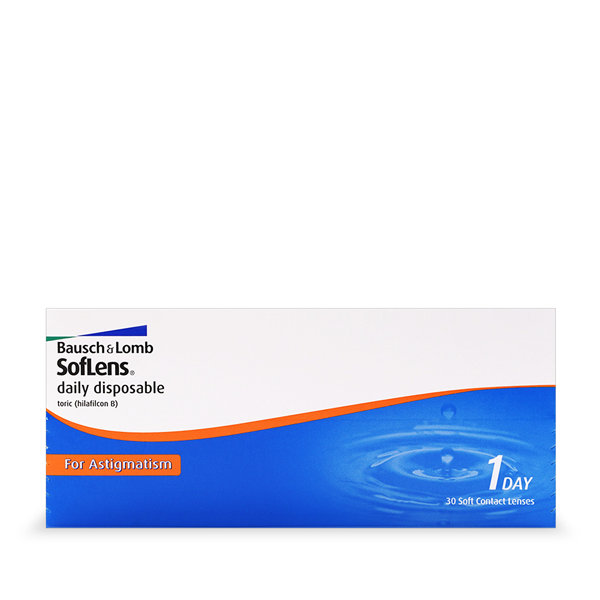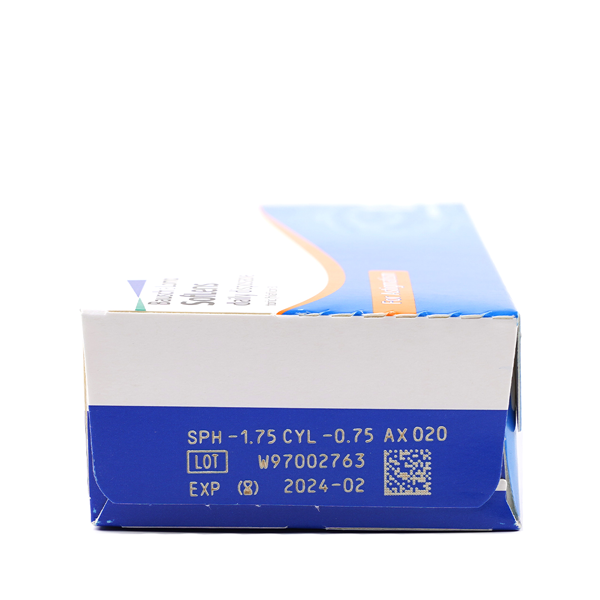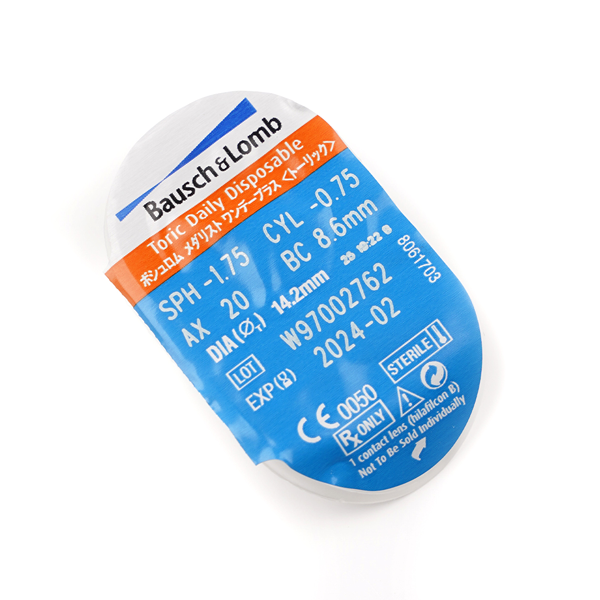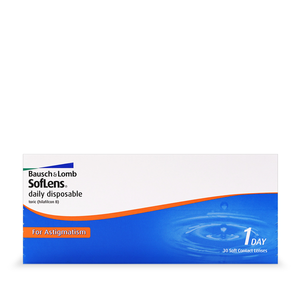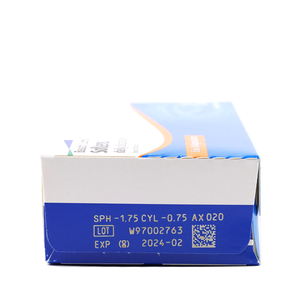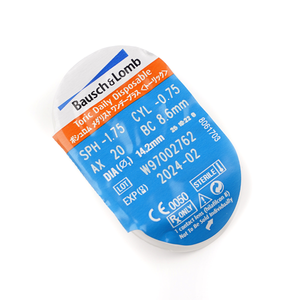 SofLens Daily Disposable Toric - Pack of 30
As low as
QAR 169
Regular Price
QAR 210
Delivered in 3-5 business days
Description
SofLens Daily Disposable Toric - Pack of 30 Daily Disposable Lenses
SofLens Toric Contact Lenses are uniquely designed to correct high levels of astigmatism, providing a sharp vision and bringing all-day comfort. They're an excellent choice for people who wish to wear a fresh new pair of lenses every day.
SofLens Toric lenses feature the patented Lo-Torque design with soft thin edges, that make it easy to wear them and ensure their stability in the eye. Experience exceptional comfort from lens to lens.

Product Specifications:
Manufacturer: Bausch and Lomb
Brand: SofLens
Type of Lens: Toric lenses
Lens Material: Hilafilcon B
Lens Design: Lo-Torque® Design
Water Content: 59%
Base Curve: 8.6 mm
Lens Diameter: 14.2 mm
Centre Thickness: 0.05 mm to 0.75 mm
Oxygen permeability: 22 Dk/t
UVA/UVB protection: No
Replacement Schedule: Daily
SoftLens Brand of Contact Lenses is part of Bausch + Lomb, a division of Bausch Health Companies Inc., solely dedicated to protecting and enhancing the gift of sight for millions of people around the world. Over the last 165 years, Bausch + Lomb has become a global hallmark for innovation and quality.
Eyewa offers big savings on SofLens Daily Disposable Toric - Pack of 30 Daily Disposable Lenses, while providing the lowest prices available on the market. This product is placed under the following category: Contact Lenses. Eyewa provides free shipping on this product to countries including the United Arab Emirates, Saudi Arabia, and Kuwait. We accept cash on delivery and online payment methods in SAR, AED, and KWD currencies.
Our customer service team is available to help 24 hours a day, 7 days a week. Call us on +971 4 247 2979.
More Information
More Information

| | |
| --- | --- |
| Diameter | 14.2 mm |
| Base Curve | 8.6 |
| Water Content | 59% |
| Oxygen Permeability | 22 Dk/t |
| Lens Material | Hilafilcon B |
| UVA/UVB Protection | No |
| Brand | SofLens |
| Contact Lens Replacement | Daily |
| Contact Lens Type | Corrective Contact Lenses |
| Contact Package Size | Pack of 30 lenses |
| Contact Lens Use | Toric For Astigmatism |