fast shipping!
30 days exchange and returns
136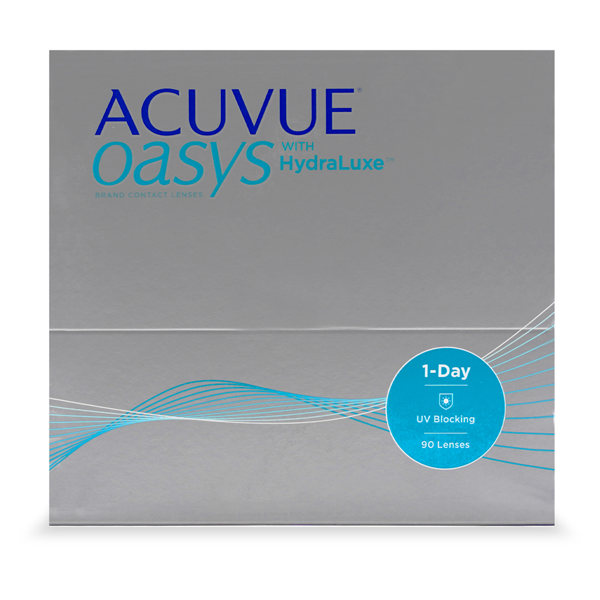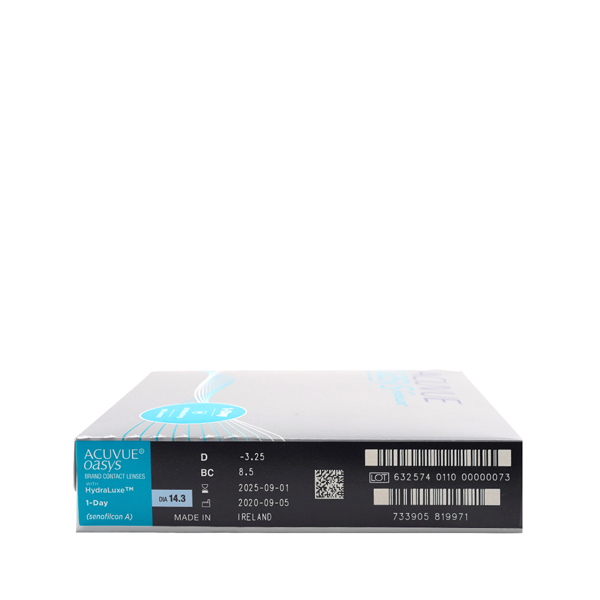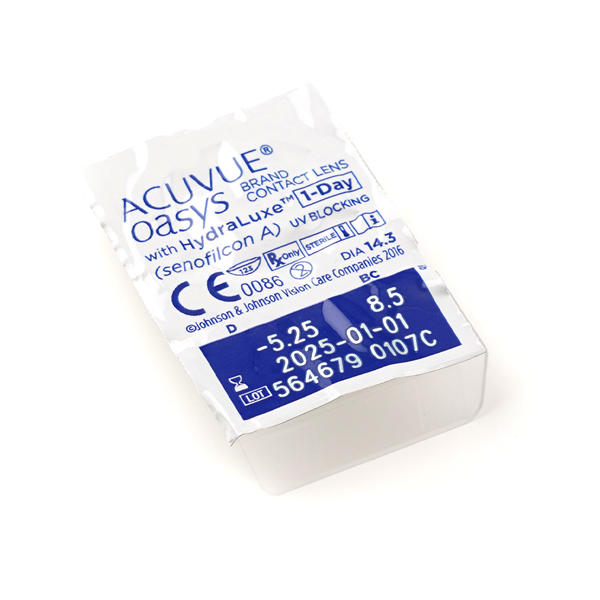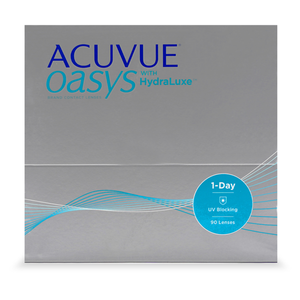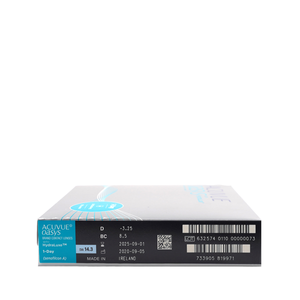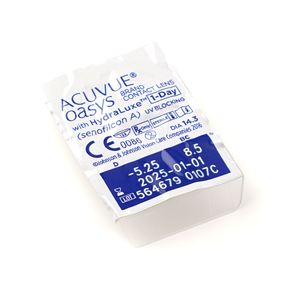 Acuvue Oasys 1-Day with HydraLuxe - Pack of 90
Delivered in 3-5 business days
Description
Acuvue Oasys 1-Day With HydraLuxe™ TECHNOLOGY - Pack of 90 Daily Contact Lenses

Acuvue Oasys 1-Day contact lenses from Johnson & Johnson are silicone hydrogel daily disposable lenses, designed to address people's active events and combat tired eyes.

Acuvue Oasys 1-Day lenses include HydraLuxe – a proprietary wetting technology developed by Acuvue's mother company Johnson & Johnson Vision Care, which creates a tear-like network in the lens, to allow your eyes to remain moisturised throughout the day.

For eyes that are tired of staring at digital devices for long hours, or those who work in challenging outdoor environments, Acuvue Oasys 1-Day lenses are gentle on the eye and provide a sharp, bright, and clear vision, along with the highest level of UV protection available in a daily contact lens. Experience day-long comfort, effortless blinking, and a relief for tired eyes.

Product Specifications:

Manufacturer: Johnson & Johnson
Brand: Acuvue
Type of Lens: Corrective contact lenses
Lens Material: Senofilcon A
Technology: HydraLuxe™ Technology
Water Content: 38%
Base Curve: 8.5 mm
Lens Diameter: 14.3 mm
Centre Thickness: 0.085 mm
Oxygen permeability: 121 x 10-9 Dk/t
UVA/UVB protection: Yes
Replacement Schedule: Daily


*All ACUVUE® Brand Contact Lenses have UV Blocking to help provide protection against transmission of harmful UV radiation to the cornea and into the eye. UV absorbing contact lenses are NOT substitutes for protective UV absorbing eyewear such as UV absorbing goggles or sunglasses because they do not completely cover the eye and surrounding area. You should continue to use UV-absorbing eyewear as directed by your Optician.

Acuvue Oasys 1-Day daily disposable contact lenses With HydraLuxe™ TECHNOLOGY come in a pack of 90, and are available for purchase through eyewa, with fast shipping and cash on delivery option to cities across the United Arab Emirates – including but not limited to Dubai, Abu Dhabi, and Sharjah.


More Information
More Information

| | |
| --- | --- |
| Base Curve | 8.5 |
| Diameter | 14.3 mm |
| Water Content | 38% |
| Oxygen Permeability | 121 Dk/t |
| Lens Material | Senofilcon A |
| UV Protection | Yes |
| Brand | Acuvue |
| Contact Lens Replacement | Daily |
| Contact Lens Type | Corrective Contact Lenses |
| Contact Lens Use | Single Vision |