fast shipping!
30 days exchange and returns
132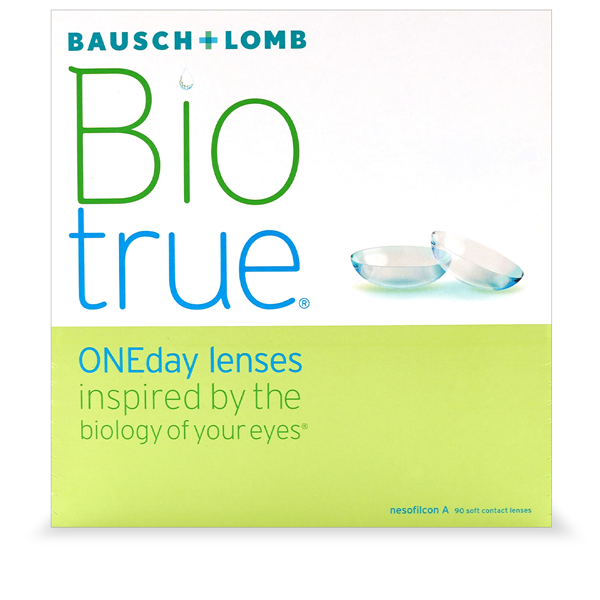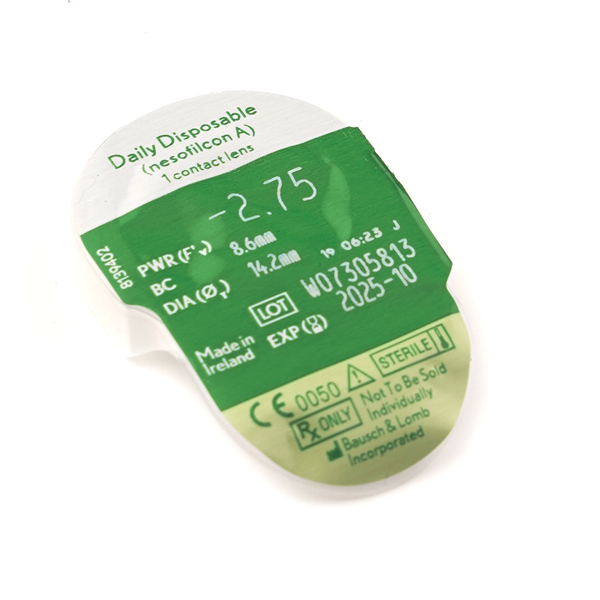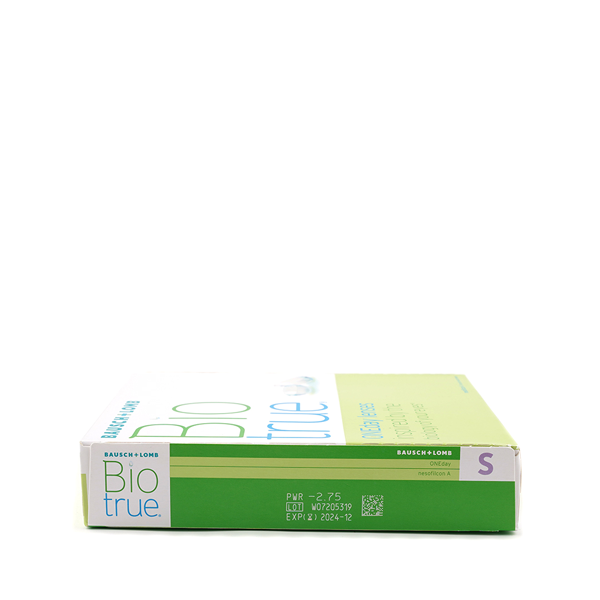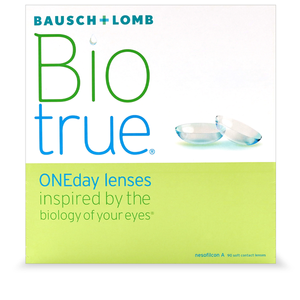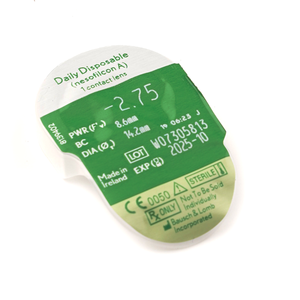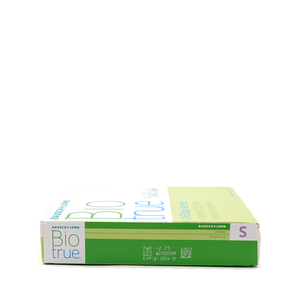 Biotrue ONEday - Pack of 90
Delivered in 3-5 business days
Description
Biotrue ONEday - Pack of 90 Daily Contact Lenses

When it comes to moisture, no one can compete with Biotrue ONEday's 78% water content – except perhaps the human cornea, which has 78% water content, too. The pack of 90 gives you a 3-month supply of daily disposable contact lenses for one eye, making it a convenient size to choose if you want to avoid the hassle of stocking up every month.

The Biotrue brand by Bausch & Lomb is inspired by the biology of the eyes. While other daily disposable contact lenses have a water content of up to 68% and can last for up to 12 hours before they dry out, Biotrue ONEday goes above and beyond, guaranteeing nearly 100% of its moisture for a full 16 hours.

Biotrue ONEday contact lenses are made with High Definition Optics that give the lenses an aspheric design, which means they help your vision stay razor-sharp by reducing halos, blur, and glare in low-light situations.

If you are driving at night and starting to see the traffic lights as little bursts of light rather than sharply defined objects, it is definitely time to pick a pack of Biotrue ONEday with your prescription. Even by day, Biotrue ONEday contact lenses offer UVA/UVB protection to keep your eyes safe and protected.

Product Specifications:

Manufacturer: Bausch and Lomb
Brand: Biotrue
Type of Lens: Corrective contact lenses
Lens Material: Nesofilcon A
Technology: N/A
Water Content: 78%
Base Curve: 8.60 mm
Lens Diameter: 14.20 mm
Centre Thickness: N/A
Oxygen permeability: 42 Dk/t
UVA/UVB protection: Yes
Replacement Schedule: Daily

WARNING: UV-absorbing contact lenses are NOT substitutes for protective UV-absorbing eyewear such as UV-absorbing goggles or sunglasses because they do not completely cover the eye and surrounding area. The effectiveness of wearing UV absorbing contact lenses in preventing or reducing the incidence of ocular disorders associated with exposure to UV-light has not been established at this time. You should continue to use UV-absorbing eyewear as directed.
NOTE: Long-term exposure to UV radiation is one of the risk factors associated with cataracts. Exposure is based on a number of factors such as environmental conditions (altitude, geography, cloud cover) and personal factors (extent and nature of outdoor activities). UV-blocking contact lenses help provide protection against harmful UV radiation. However, clinical studies have not been done to demonstrate that wearing UV-blocking contact lenses reduces the risk of developing cataracts or other eye disorders.

Biotrue ONEday daily disposable contact lenses come in a pack of 90, and are available for purchase through eyewa, with fast shipping and cash on delivery option to cities across the United Arab Emirates – including but not limited to Dubai, Abu Dhabi, and Sharjah.


More Information
More Information

| | |
| --- | --- |
| Diameter | 14.2 mm |
| Base Curve | 8.6 |
| Water Content | 78% |
| Oxygen Permeability | 42 Dk/t |
| Lens Material | Nesofilcon A |
| UV Protection | Yes |
| Brand | Biotrue |
| Contact Lens Replacement | Daily |
| Contact Lens Type | Corrective Contact Lenses |
| Contact Lens Use | Single Vision |