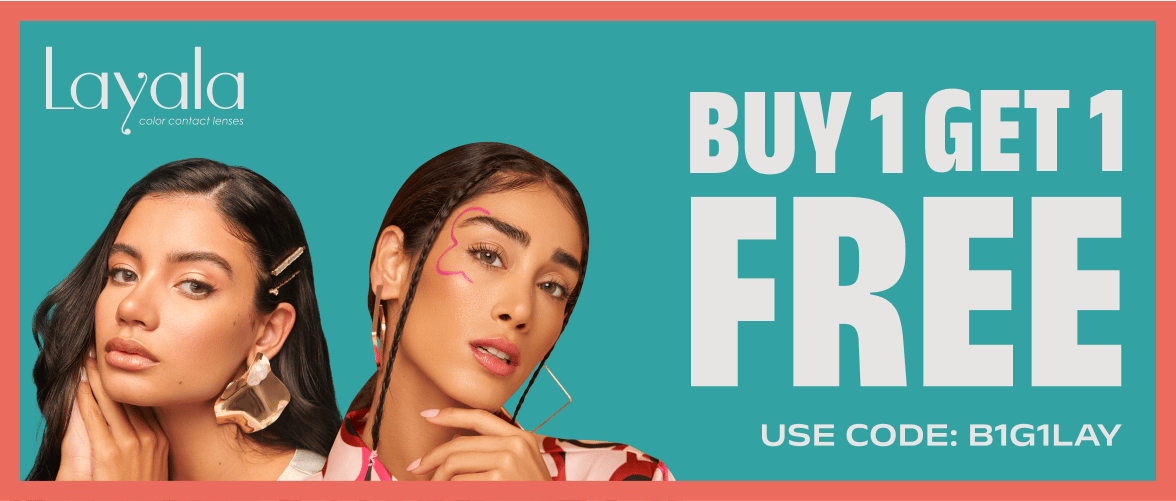 Layala Color Contact Lenses
Layala empowers you to embrace your beauty and champion your uniqueness. Our collection of color lenses effortlessly enhances every skin tone and complexion, offering a natural and captivating transformation. Experience the beauty of personalized style with Layala.
Layala is in it to inspire everyone to accept inner grace and to protect their singularity. They developed a set of color lenses that match every facial feature and texture so naturally. They intended everyone else to feel involved, and lenses to be the regular preference to celebrate self-expression. The lenses are manufactured in Korea. They come in a thin, smooth container made of plastic with just an aluminum cap. It is quick to tear open the aluminum cover and bring out the lenses. It's that simple and easy. These special lenses are very light and really opaque and clear in pattern. They seamlessly match with every color of the eye and have a really natural effect. They come in eight beautiful colors of black, blue, grey, and more at only SAR 149 for the pack of 2 lenses on eyewa. Shine like the starlet you are, and purchase your favorite color as of this moment.
Read More