Description
Details
Shipping
Air Optix Plus Hydraglyde - Monthly Contact Lenses

AIR OPTIX® plus HydraGlyde® are innovative monthly contact lenses by Alcon, designed for people who live an active lifestyle and wish to have lenses that stay moist and fresh during the whole wear time.

These monthly replacement silicone hydrogel lenses are the first and only lenses on the market to feature 2 advanced technologies.
The HydraGlyde ® Moisture Matrix advanced Technology works on retaining moisture to keep the lens surface continuously hydrated and comfortable all day long throughout the month.

Additionally, Air Optix plus HydraGlyde lenses feature Alcon's SmartShield technology, which also helps to keep the lens moist, by providing an ultra-thin protective layer to help shield your lenses from irritating deposits and buildups.


Product Specifications:

Manufacturer: Alcon
Brand:Air Optix
Type of Lens: Corrective contact lenses
Lens Material: Lotrafilcon B
Technology: Unique SmartShield® Technology
Water Content: 33%
Base Curve: 8.6 mm
Lens Diameter: 14.2 mm
Centre Thickness: 0.08 mm
Oxygen permeability: 138 Dk/t
UVA/UVB protection: No
Replacement Schedule: Monthly


*Important Information for Air Optix Plus HydraGlyde contact lenses
For daily wear or up to 6 nights extended wear for nearsightedness/ farsightedness (vision correction). Risk of serious eye problems (i.e., corneal ulcer) is greater for extended wear. In rare cases, loss of vision may result. Side effects like discomfort, mild burning or stinging may occur. Your eye care professional can determine the contact lens and correction that are best for you. Check your most recent medical prescription before selecting the power.


AIR OPTIX® Brand is a family of breathable contact lenses. It's part of Alcon, the global leader in eye care, with complementary businesses in Surgical and Vision Care. From clear to color to extended wear, AIR OPTIX® offers a full range of lenses that feature SmartShield® Technology, which creates an ultra-thin protective layer to help shield your lenses from irritating deposits and provide a consistent comfort all month long.


Eyewa offers big savings on Air Optix Plus Hydraglyde - Pack of 6 Monthly Contact Lenses, while providing the lowest prices available on the market. This product is placed under the following category: Contact Lenses. Eyewa provides free shipping on this product to countries including the United Arab Emirates, Saudi Arabia, and Kuwait. We accept cash on delivery and online payment methods in SAR, AED, and KWD currencies.
Air Optix
Plus Hydraglyde
Delivered in 1-2 days
Free shipping on orders over AED 199. For orders below AED 199, delivery charge is AED 9.
Order this product now and collect it from the location of your choice
Keep your vision healthy with regular eye exams, book your free eye exam online!
Leave Your Review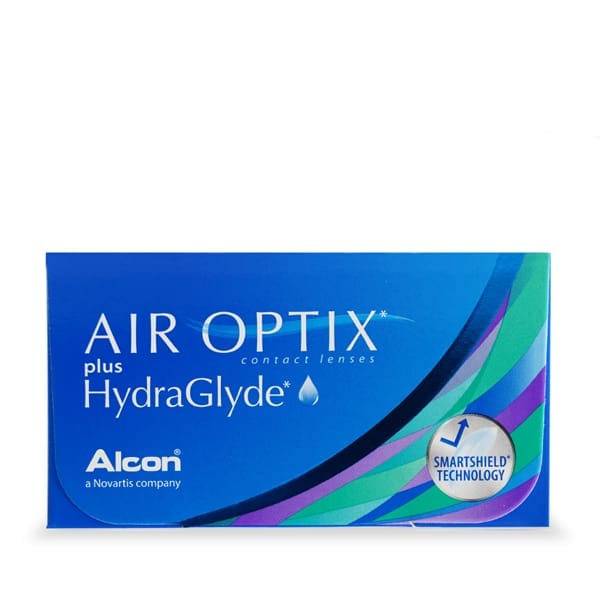 AIR OPTIX PLUS HYDRAGLYDE