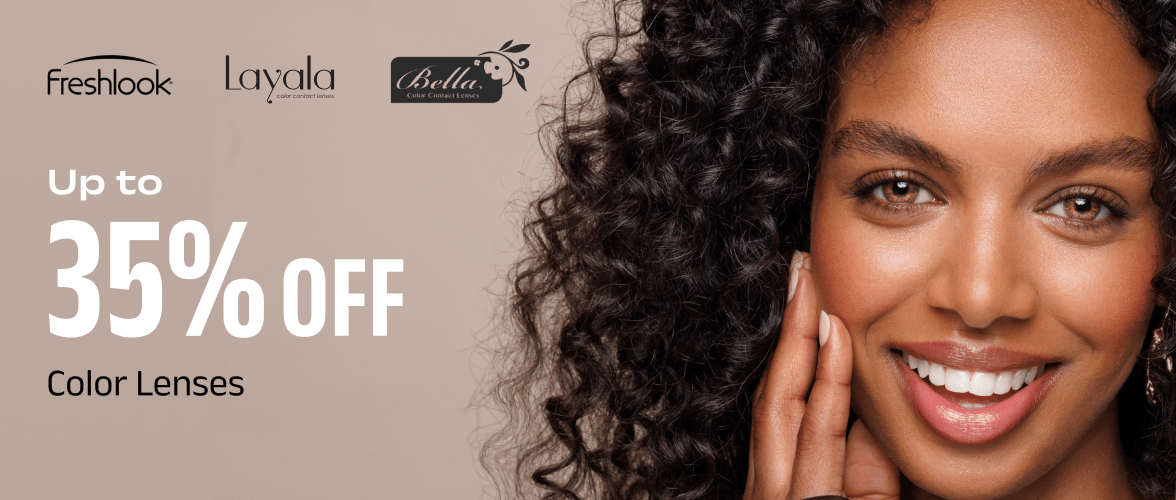 Color Lenses Up to 35% OFF
Revamp your look with up to 35% off on color contact lenses! Explore a wide range of colors and styles to add a unique touch to your eyes. Don't miss this chance to achieve a distinctive appearance at irresistible prices!
Color Contact Lenses can transform your eyes by adding color of your choice and making them look bigger and prettier. While few people wear it everyday, most people wear it occasionally. A lot of color contact lenses are available in power. Leading brands such as Layala, Air Optix and FreshLook are available for daily, monthly or yearly use in popular colors like blue, green and hazel.
Read More