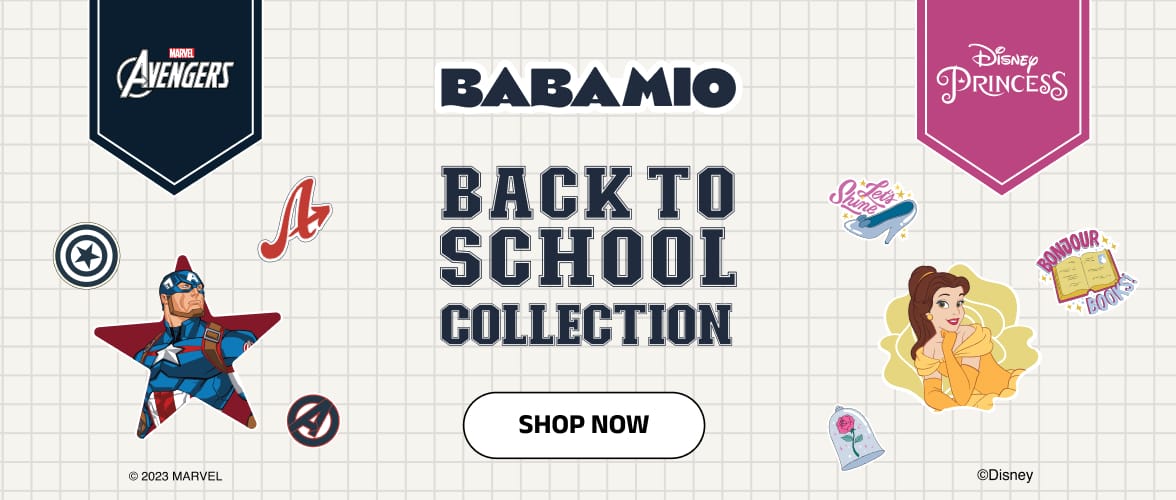 Disney X Babamio Collection
Babamio x Disney: A Captivating Collaboration of Eyewear! Elevate your style with our exclusive collection of glasses, crafted in partnership with Disney. From classic characters to modern favorites, each frame tells a unique story. Experience the magic of Babamio x Disney and embrace a world of fashionable eyewear enchantment!
Holding responsibility to protect your kids from the harmful rays of the sun while playing outdoors is a must; you should have no trouble in finding the right pairs your kids will enjoy wearing. Among many suitable brands – Babamio sunglasses is the perfect choice for kids to ensure their 100% protection from the sun's ultraviolet rays and guarantee their comfort and satisfaction of its softness and durability. Babamio sunglasses provide the best protection solution. Designed in-particular for kids at reasonable prices ranging from AED 130 to AED 150, lens structure and design convenience are perfectly suited to make sure kids are most comfortable. The frames are made of safe plastic in a full rim that is light in weight and almost not-felt to children. In addition to its large-scale of vivid colors of pink, green, navy, orange, and red to name a few, they come in different shapes like oval, rectangle and round that suit boys and girls altogether. Cease the chance to provide the adequate protection needed for your child as of this moment.
Aviator Sunglasses Square Sunglasses
BlackOut Sunglasses Ray Ban Sunglasses
ROAV Sunglasses Le Specs Sunglasses
Read More